World Mental Health Awareness Day 2022: Dog Mom Edition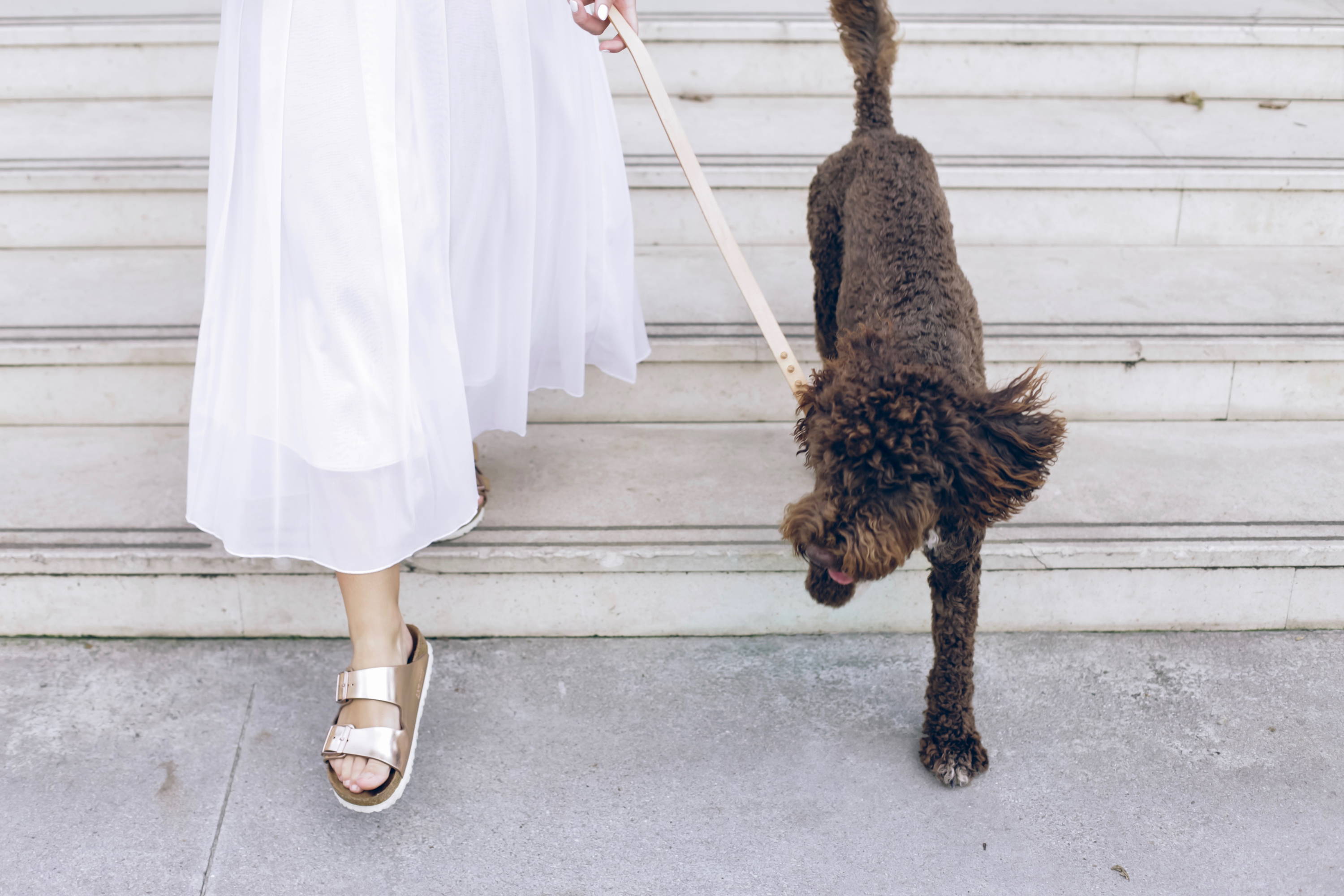 What is World Mental Health Awareness Day?
World Mental Health Day is marked every year on October 10th to raise awareness about mental health around the world and to mobilize efforts to support those experiencing mental health issues. Every year since 2013, the World Health Organization (WHO) has organized a global campaign for World Mental Health Day. This years theme, is 'Make mental health for all a global priority".
At the United Nations, events and activities are organized each year during the month of October to promote the importance of mental health and well-being for our personnel.
Living a balanced life: Is it possible?
Mental health is something that is incredibly important for all of us, whether we are living with mental illness or not. And while it may seem like the focus of mental health awareness tends to be on those struggling with things like depression, anxiety, and other conditions, it is crucial that we remember the importance of maintaining balance in our own lives as well. This is where our furry friends come in!
Dogs have long been considered to be a great source of happiness and support in our lives, and there can certainly be a lot of joy to be found in sharing your home with a loyal companion. However, dogs can also cause stress and burnout if we are not careful about how we approach our relationship with them.
If you're anything like me, you are wearing multiple hats. I myself am a small business owner, girlfriend to a supportive partner, and dog mom to 3 adorable dogs. Between making sure myself, Jared and the dogs have eaten, exercised, and are fulfilled can be a tall order. As we know, dogs bring so much joy to our lives..but that can also come with anxiety.
I'm constantly asking myself:
Are my dogs happy?
Are they getting enough physical and mental exercise?
Do my dogs have enough structure to thrive?
What more could I be doing for them?
To ensure balance in both ourselves and our dogs' mental health, it is essential that we prioritize self-care and focus on building a healthy relationship with each other. Below are 5 tips on living a balanced and healthy life with your dogs!
5 Tips To Livng A Balanced Life With Your Dog
---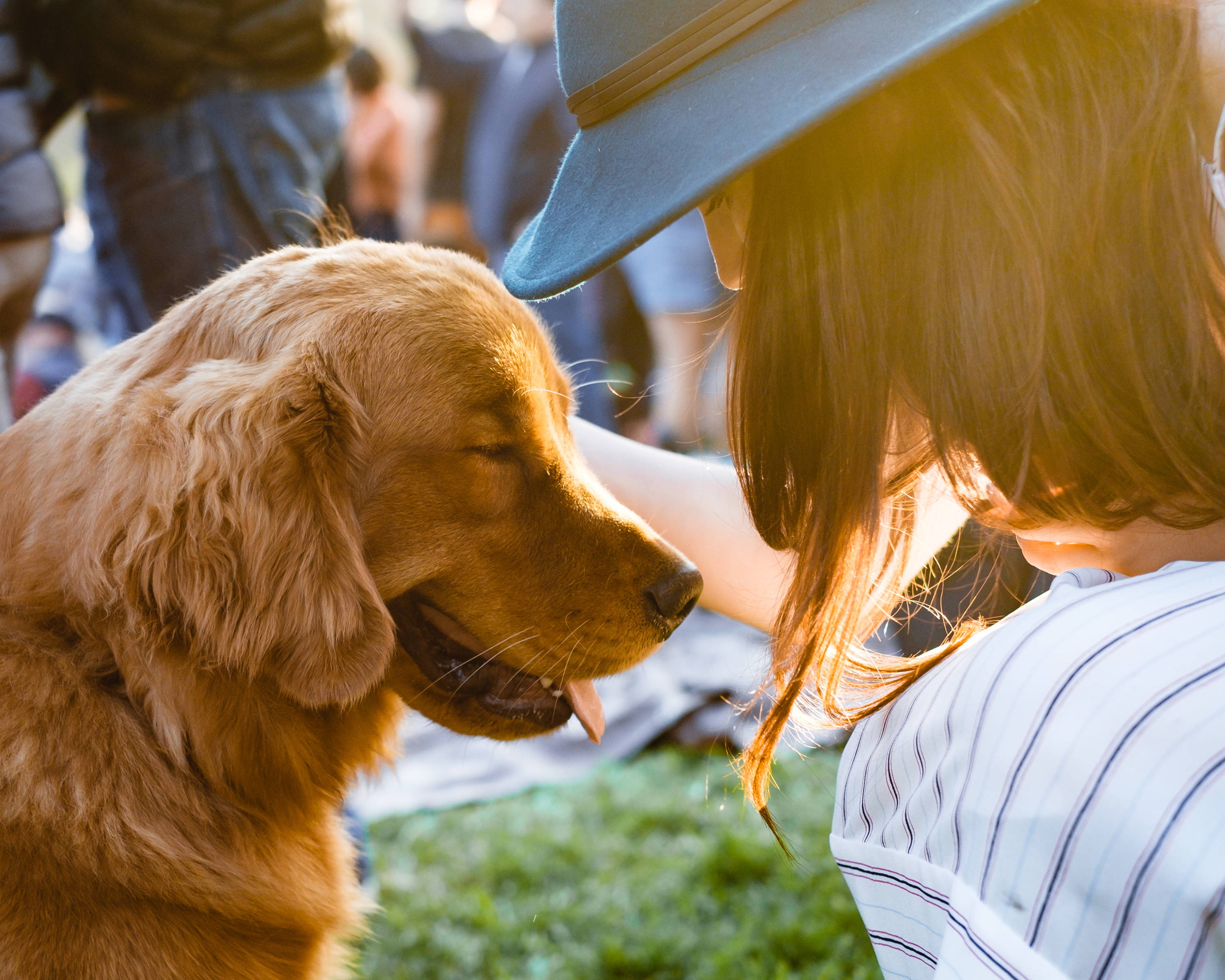 Whether you are a seasoned dog owner, or are looking to get your first furry family member. Here are 5 tips to ensure that your relationship with your dog will provide balanced happiness and peace for both of you!
1) It's ok to spend time away from your dog while doing human activities.
Repeat after me: It's okay to spend time away from your dog. They will be okay, and I will be okay!  PLEASE, don't feel guilty for taking time to refill your cup. I am only preaching this because I struggle with this often. Having 3 dogs (with very different needs), and juggling the whirlwind of life poses stress in my life, like a lot of stress. Remember those questions I ask myself about the happiness of my dogs? Well I need to also ask myself the same questions. So in the celebration of world mental health day, ask yourself: Am I happy? Am I getting enough physical and mental exercise? Do I have enough structure to thrive? What more could I be doing for MYSELF? It isn't realistic to answer yes to these questions all the time, but it's healthy to do evaluations with yourself on your own mental health. Like they say on the airplane, "Always secure your oxygen mask before helping others." There is a reason for this. You can't help anyone else, if you aren't in the position to take care of yourself first. I am fortunate to have a trainer who constantly reminds me of this, she understands the struggle and encourages me to take care of myself. She teaches me how to properly train, exercise and provide our dogs with their needs while focusing on mine as well.
2) Do your homework ahead of time and pick a breed that best suits your lifestyle.
This is important, especially for first time dog owners. There are so many different breeds, and choosing a breed by looks alone is generally not a great idea. There are working breeds, that have a insticutual drive to do their "job", whether that is herding, protecting, etc. Some examples of these breeds are German Shepherds, and Australian Shepherds. While they are cute, they require more exercise and can be destructive if not given the attention and work needed. There are also breeds that make great companions dogs. They have less drive to work, and make great pets for apartments, busy families, etc. This doesn't mean they don't have needs, they just have less. Some examples are Shih tzu's and French bulldogs. When deciding what kind of dog to get, research their needs, diet, health, and align it with your lifestyle. If you live in an apartment, and aren't very adventurous you most likely won't want a working line German Shepherd.
3) Find something you and your dog both enjoy, AKA having fun with your dog!
In our house we have a 3 year old Moyen Poodle and Frenchie, and a 1 year old long coat GSD. To say we have our hands full is an understatement. By spending 1:1 time with them, doing things we both enjoy makes our relationship that much stronger. Spending time with your dog, and doing things you both enjoy is so important to a healthy relationship! Do you love visiting lakes or the beach in the summer, and have a lab? I'm sure the 2 of you can enjoy that time together. Maybe you have a dog who would do well in sporting events like agility or scent work, and you have a competitive drive yourself. Entering your dog and yourself into events could be a ton of fun, and very rewarding for both of you.
4) Set realistic expectations for you and your puppy. Learning takes time, for both of you.
Training your dog is a very important step in dog parenting. It can be very overwhelming, as there are different styles, and opinions. Not to mention, it's a lot of work. Training does many things for your dog, it provides structure, direction, and improves your relationship with each other. You can train your dog on your own, or find a trainer who aligns with your lifestyle and preferences. I have been fortunate to have the most amazing dog trainer in my corner. She teaches me the psychology behind my dog's actions, and helps me develop steps to either build or prevent certain behaviors and traits. She helps me set realistic expectations with training, and reminds me constantly it's an ever evolving process when it comes to dog training. The most valuable thing she taught me so far, has been to increase the value of me to my dog. What she means by this is: Make sure you are more valuable to your dog than outside distractions, to ensure focus and a positive relationship. This ultimately led to the creation of Life Elevated, as using a high value reward was crucial in training our moyen poodle. Showing the importance of healthy, and valuable rewards to encourage good behaviors.
5) Don't compare your dog to anyone else's.
This is so dang hard, especially with social media. Puppies, teenagers, and senior dogs all have their own struggles. There are so many things that are not transparently shared when you see others post about their dogs on the internet. The 60 second training video you see of a dog with a perfect heel with their handler, may be the only perfect heel they've achieved together. You don't see the work, time, and effort that went into achieving this new task or skill. You may see some people post about struggling having only 1 dog, and others thriving with 6 dogs. Just remember that you and your dog are where you are on your journey together, and don't compare that journey to anyone else's. If you and your dog are happy, and on track to achieve your goals that's what's most important.
Your mental health is just as important as your dogs. By following these 5 tips, you can help ensure that both you and your furry friends live balanced lives. While these 5 tips are meant to promote a balanced life between you and your pup(s), don't stop here. There are several resources on the internet to help, as well as professionals who can help manage and improve your mental health. If you or someone you know is experiencing mental health concerns, review here to find helpful resources.
What are your best tips to living a balanced life with your dog? Let us know in the comments below!
---
"You don't have to be positive all the time. It's perfectly okay to feel sad, angry, annoyed, frustrated, scared and anxious. Having feelings doesn't make you a negative person. It makes you human."