Life Elevated's founder Abigail featured on Salt Lake City's Fox13 "The Place"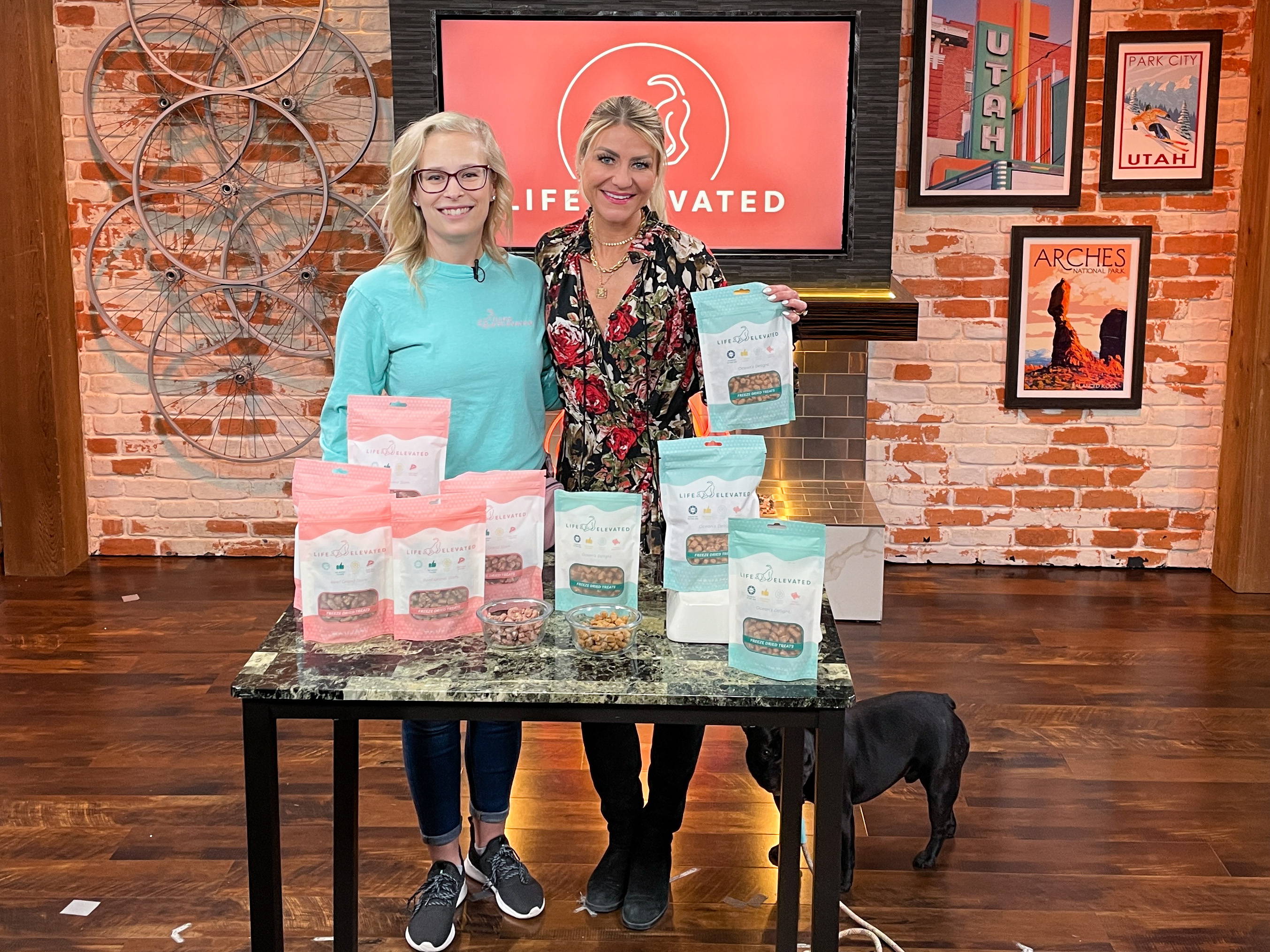 Life Elevated, a Utah-based company founded by Abigail Burns, is quickly becoming a household name in the pet food industry. The company specializes in all-natural dog treats that are not only delicious but also promote a healthy lifestyle for our furry friends. Recently, Abigail and her French bulldog Bogey were featured on Salt Lake City's Fox13 "The Place," a segment dedicated to showcasing local businesses and individuals making a positive impact in the community.
During the segment, Abigail discussed benefits of raw freeze-dried dog treats, and a bit about her inspiration for creating these high value trainging treats. She emphasized her commitment to using only the highest-quality ingredients and ensuring that each treat is not only tasty but also nutritious for dogs. Bogey, who is also the official taste tester of Life Elevated, was on hand to demonstrate just how much he loves the treats.
If you're looking for a way to reward your best friend without compromising their health, look no further than Life Elevated. Their treats are made with natural ingredients, no preservatives, no by-products, and no fillers, so you can feel good about giving them to your dog. Check out their website and you'll see, they have a variety of flavors and sizes to suit every dog's taste.
To view the segmant yourself, check it our below: 👇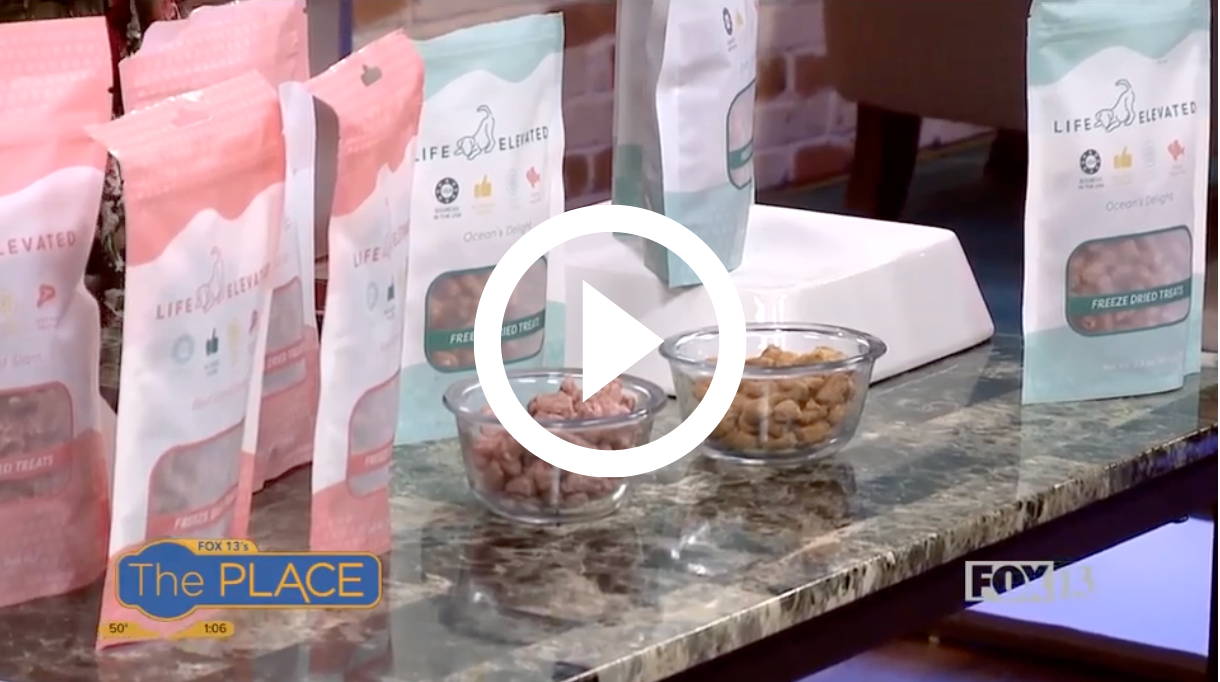 ---
Your dogs favorite treats shipped to your front door
JOIN OUR MAILING LIST FOR 40% OFF YOUR FIRST ORDER