Life Elevated now available at Scheels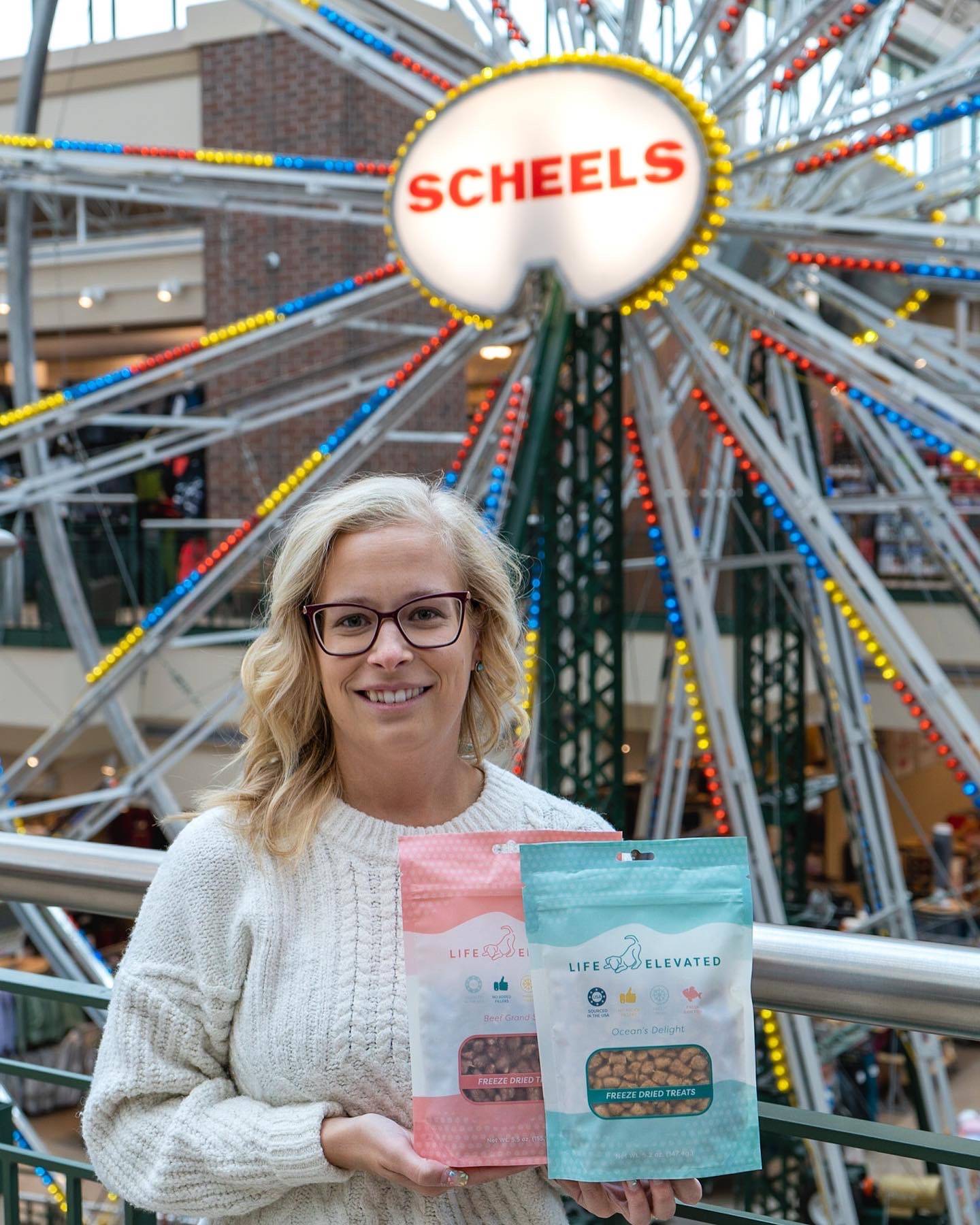 We are so excited to announce that Life Elevated is now carried in Sandy Utah Scheel's, one of the biggest retailers in the country. They are a customer-focused company with a mission to be the best retailer in the eyes of their customers, associates, and business partners. They take pride in carrying high quality products and providing excellent customer service, and I am thrilled that my dog treats have been chosen to be a part of that selection. Scheels is taking our small business dreams and turning them into reality!
SCHEELS has 30 locations across 13 states, featuring the world's largest selection of sporting goods, apparel, footwear, and more from top brands.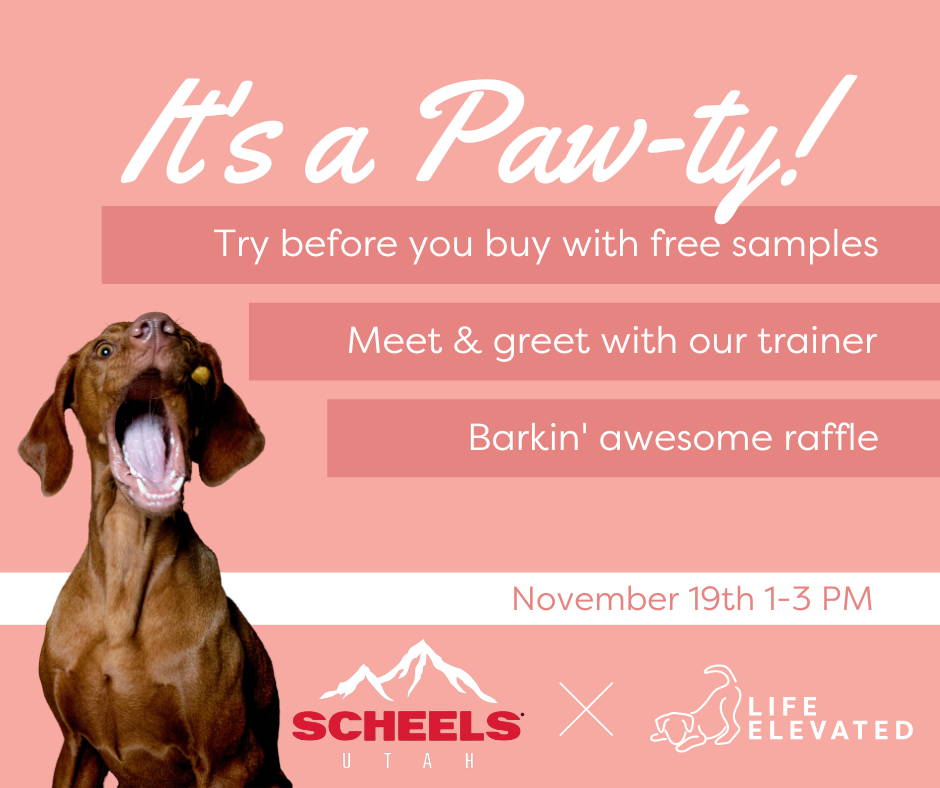 At Life Elevated, we are committed to making premium 100% raw protein treats for our four-legged friends. Whether you're buying treats to spoil your fussy pup or looking for something that's good for your senior dog's health, you can trust that our treats will always be made with love and care. So if you're ready for a tasty treat that will keep your pet healthy and happy, then look no further than Life Elevated! We can't wait to see more pups enjoying our delicious dog treats.
November 19th we're having a celebration at Scheels, with free samples, the chance to win some barkin' awesome giveaway items, and "trick the trainer"! Thank you Scheel's for giving us this incredible opportunity!
Shop Life Elevated at Scheels today!